Industry: Blog
Chad Lieberman works for 6WSEO. This is an online marketing company offering a variety of Internet marketing services.
Miami, Florida (PRUnderground) February 11th, 2015
In another of its now popular teaching series posts, 6WSEO today released a very detailed post on the best SEO plugins for WordPress. The training, available via its blog at no cost, outlines and explains the function of each plugin and why it is a must have for your blog in relation to search engine optimization.
WordPress is one of the best blogging content management systems. It is free and very easy to use. All one needs to start blogging is a domain, hosting and a WordPress installation and they are ready to start posting. This content management system is also very much loved by the search engines. Its structure is by default optimized for the easy scrawling and indexing by the search bots.
"As much as WordPress is loved by the search engines due to its well organized structure, you need to know how to keep it optimized to ensure that your blog ranks high above your competitors' blogs. You need to give it a boost to rank higher faster. This is why you need to identify plugins that will help you do this. Luckily, most of these plugins are free", explains Chad Ian Lieberman, the lead SEO consultant at 6WSEO.
"Our goal has always remained to help website owners and bloggers to be successful with their websites/blogs. This is why we are teaching them about the exact same things we do to help our clients. This way, we will be saving them on consultation fees and SEO charges for some simple things they can do for themselves. At the same time, we are enlightening them to ensure that they are not taken advantage of by rogue SEO agencies which have mushroomed all over." adds Chad Lieberman.
About 6WSEO
Based in New York, 6WSEO.com is a leading and well-respected Search Engine Optimization agency. It has grown to be an authority in the search engine related matters with its reputation being on the quick and high rankings it helps its clients achieve. The company uses state-of-the-art research, SEO technologies and software. It works with the small, mid-sized and big business entities, which seek to get better online visibility. Its SEO packages are custom-made for each client to match specific business needs. Among its services are On-Page SEO, Off-Page SEO, keyword research and free SEO training.
Posted on 8:32 pm
Posted on 7:24 pm
READ MORE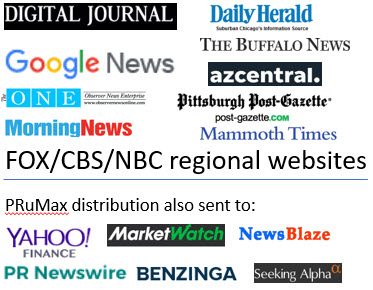 ©2022 PR Underground
Use the Live Connection to Speak with a PR Underground Rep Today!