Skip to Content
Why Study Business at Leeds?


Why Study Business at Leeds?


 
Remember your defining moments at Leeds?


 
Important Bridges to our Business Community


 
Transforming the future of global business


Leeds Business Insights offers actionable takeaways on current topics like supply chains, digital transformation and DEI.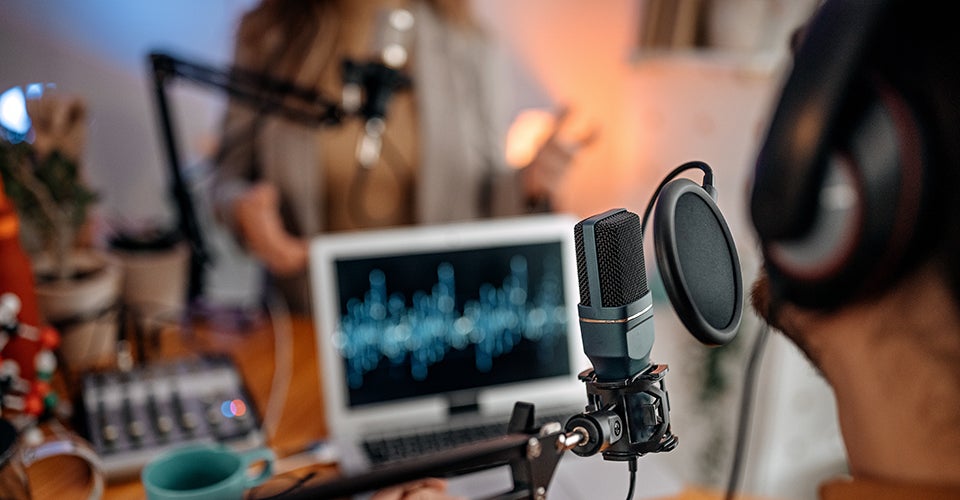 What do a Disney Resorts executive, a Lionsgate president, a successful entrepreneur and a Barnes & Noble chairman have in common?
If you guessed that they're all alumni from the Leeds School of Business at the University of Colorado Boulder, you only get partial credit. These four leaders are sharing insights from their careers and exploring paths forward as guests on the inaugural season of Leeds Business Insights, a new podcast that launches Feb. 9.
The podcast series features interviews with alumni in the business community as well as faculty publishing current research, with each episode offering an applicable takeaway for professionals confronting constant change in the workplace. 
While Leeds Business Insights will be available to the general public, it was designed specifically with Leeds' more than 40,000 global alumni in mind, Dean Sharon Matusik said. 
 
"A college education provides the opportunity to learn not just from professors, but also from peers and industry leaders," Matusik said. "By drawing on the experiences of our alumni—as well as our faculty—we continue to offer uniquely valuable educational opportunities for our listeners that transcends the traditional classroom. 
"We strive to be a source of inspiration and knowledge long after someone graduates, and hope these offerings contribute to the knowledge of our alumni and friends in a way that helps them navigate the ceaseless change around them."
Leeds Business Insights is the latest Leeds podcast, joining a lineup that includes Creative Distillation, which offers critical perspectives on entrepreneurship research at various breweries and distilleries around Colorado, and the just launched CUREC Real Estate Center Podcast.
Some highlights from the forthcoming season of Leeds Business Insights will include: 
Why Leeds  Leeds Business Insights  Alumni Resources
Thought Leadership Stories
Entrepreneurship & Innovation Stories
Social Impact Stories
Business Community Stories
Diversity & Inclusion Stories
Latest News

The new cohort of 11 tenure-track professors brings experience from Yale, Notre Dame, Stern and MIT, as well as top European schools and industry. 
Meet our new professors >>
Leeds faculty directory >>


When the CHIPS are Down
Faculty expert says federal bill alone may not rescue domestic semiconductor business.
Here's why >>


Impact Through Scholarships
Businesses are working with Leeds bring the best and brightest students to CU Boulder.
'Our responsibility' for the future >>







995 Regent Drive
Koelbel Building
419 UCB
Boulder, CO 80309-0419
Location & Map
Welcome Desk +1 (303) 492-1811
Undergraduate +1 (303) 492-6515
Graduate +1 (303) 492-8397

University of Colorado Boulder
© Regents of the University of Colorado
Privacy • Legal & Trademarks • Campus Map