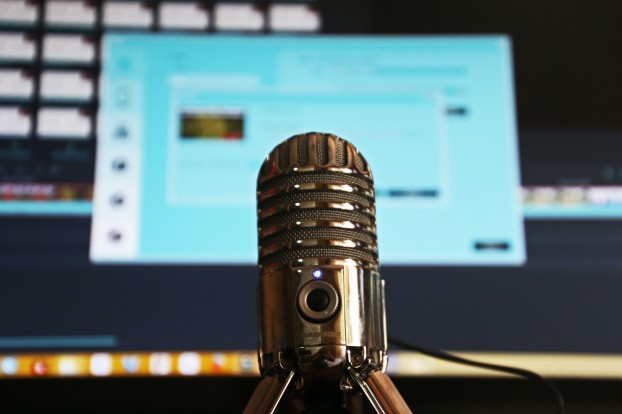 By Fatima Zaidi
Podcasting has exploded in popularity to become an integral part of today's media landscape. Over 11 million Canadian adults listened to podcasts last year, accounting for 36% of the population aged 18 and up. Moreover, the data shows that most podcast listeners represent a tempting if not outright ideal market segment for sales leads generation: young, diverse, affluent and highly educated professionals.
The rise of the podcast has fundamentally changed the game for marketers. No longer exclusively the realm of D2C startups, podcasts are rapidly being leveraged by larger and more established brands that recognize the value of a highly loyal, captive audience. In addition, recent advances in search engine optimization, m-commerce, voice recognition, and smart technology have all converged to make catering to mobile devices and audio platforms a necessary part of digital marketing strategy. On top of all that, podcasting has proven itself to be impressively resistant to the on-going effects of a global recession and pandemic. If you're still not convinced, here are a few additional reasons to support investment in podcast marketing:
Last year, Edison Research found 74% of Canadians and 75% of Americans were familiar with podcasting, with awareness up by 12% from the previous year and a colossal 78.6% since 2009. Moreover, Canada tied for first place globally with the U.S. for countries with the highest percentage of monthly podcast listeners. The number of podcast listeners is likely to keep rising exponentially as more and more shows are released covering a seemingly unending multitude of topics, with recent data indicating that there are currently over 2,000,000 podcasts, with more than 48 million unique episodes as of April 2021.
Podcast advertisers could benefit from fewer competitors compared to traditional advertising formats, but they have to act fast.
In 2020, ad spending on podcasts was $800 million, a figure projected by PwC to more than double in the next four years to $1.7 billion. Moreover, a recent survey showed that advertisers are increasingly incorporating podcasts into their marketing strategies, with 37% of respondents indicating their intention to advertise in a podcast over the next six months in July 2020, compared to 10% five years previously. Although podcast advertisers and ad occurrences dropped briefly in April and May 2020 as a result of COVID-19, rates had resumed pre-pandemic levels by June.
Most advertising and sales executives are all too aware that a large audience doesn't necessarily translate to your bottom line. Ad exposure is only the first step in the selling process and means nothing if your leads can't be converted into actual purchases. Fortunately, podcast advertising has one of the highest rates of conversions of all marketing avenues, with a 34% lift in conversions compared to a historic rate of 2.6% over other channels. According to Midroll, 81% of podcast listeners surveyed in 2018 reported paying attention to podcast ads and 60% said that they had bought something advertised in a podcast, with the latter rate increasing to 70% among loyal listeners who had listened to a podcast for four years or longer.
The very nature of podcasting promotes loyalty and engagement with its audience. On average, Canadian podcast users listen to six podcasts per week, with 80% listening to most if not the entirety of each episode. During an age characterized by rapidly diminishing attention spans, the opposite seems to hold true for podcasts, with listeners demonstrating greater levels of focus and concentration compared to television watchers or social media users.
This is partly due to the accessibility and flexibility of podcasts. Unlike TV or online video, podcasts are the ultimate form of multi-tasking entertainment and can be enjoyed while driving, exercising outdoors or performing other tasks. But that also means they aren't using their screens, which is a major factor in making them unreceptive to advertising through other channels. Additionally, podcasts foster an intimate and authentic connection between host and audience, resulting in a strong sense of loyalty.
The huge number of podcasts provides near limitless options for relevant content, regardless of how niche or specialized the tastes of the listener. Most established podcast shows have pain-stakingly built up a dedicated, captive audience of people who share the same tastes, preferences, or other demographic similarities. As such, podcast advertising is perfect for companies who wish to really zero in on a very specific marketing segment or individuals who are already aligned with their brand to some degree. In addition, as podcast analytic technologies become more sophisticated, opportunities for highly targeted and personalized ads will continue to emerge.
In addition to reaching audiences that are younger, wealthy and highly educated, podcast marketing is especially effective for engaging self-proclaimed "ad avoiders" who, for obvious reasons, are extremely hard to reach. In 2019, a study by the BBC found that brand mentions in podcasts delivered 16% higher engagement and 12% higher memory encoding, resulting in increased brand awareness (89%), consideration (57%), favourability (24%) and purchasing intent (14%).
However, the caveat to this is that podcast ads must bring actual value to the listener, something traditional marketing and advertising campaigns often struggle with.
There's a reason storytelling is a thousand-year-old form of entertainment. Branded podcasts have proven to be an effective and unique way for companies to stay relevant and top-of-mind, particularly when it comes to establishing themselves as thought leaders in their fields or driving home brand messaging.
#LIPSTORIES, a podcast produced in collaboration with Sephora, promotes a line of lipsticks by celebrating the women that inspired them. Slack Variety Pack, a show developed by the business communication platform of the same name, has been named the "World's Most Ambitious Branded Podcast", with each episode perfectly tailored to appeal to their young, quirky, tech-savvy base. Branded podcasts can also be an effective tool to subtly promote products, such as in The Message, a fictional narrative in which scientists decode extraterrestrial messages using real technology developed by GE.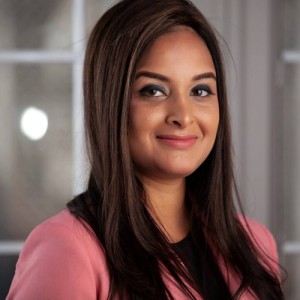 Fatima Zaidi is the CEO and co-founder of podcasting agency and production platform Quill Inc.
Fatima Zaidi, Quill
Comments are closed.